Damien Chazelle's "La La Land" was hotly anticipated long before it even came out. After all, the writer/director was riding off the back of his Oscar winning "Whiplash" and brought with him a slew of talented leads including Ryan Gosling and Emma Stone.
Despite these high expectations, "La La Land" did not fail to live up to the hype. The movie was a hit, receiving critical acclaim from critics and audiences, with many praising it for its lavish production design and genuine passion. But "La La Land" was more than just another good musical from contemporary Hollywood; it was an inspiring work of art that deserves to win Best Picture at this year's Academy Awards.
---
14 Academy Award Nominations for "La La Land"
"La La Land" received overwhelming critical acclaim upon its release and is regarded by many as the best film of 2016. Critics praised Chazelle's screenplay and direction, Gosling and Stone's performances, Justin Hurwitz's musical score, and the film's musical numbers. At the 89th Academy Awards, the film is nominated for a record-tying fourteen Oscars (along with 1997's Titanic and 1950's All About Eve), including Best Picture, Best Director (Chazelle), Best Actor (Gosling), Best Actress (Stone) and two Best Original Songs, "Audition (The Fools Who Dream)" and "City of Stars". The film also won in every category it was nominated for at the 74th Golden Globe Awards — with seven Golden Globe Award it broke the record of most wins by a film.
Up till now, the film has been sweeping off every major Award categories at every major Award ceremonies. And just to add to expectations, the feel-good musical won the Producers Guild of America's Darryl F Zanuck Award as well last month. While it's not the most well-known accolade a film can pocket, the PGA is a very good indication of which film will come out with the top Oscar: 19 of the previous 27 winners of the PGA have gone on to bag the Academy Award for Best Picture. That could be because the Producers Guild of America awards are picked using the same voting system as the Oscars. In fact, they're the only big US award organisations to use a preferential balloting system, which requires voters to rank the nominees, rather than pick a sole winner. Whatever the reason, history shows that a nod from the jury of producers on the PGAs will almost always prime a film for Oscar glory. No pressure then, La La Land…
If it does end up sweeping the OSCARS as well —which it probably will or is most likely to do so — "La La Land" will become one of the only three films, along with "Titanic" and "Lord of the Rings: Return of the King" to achieve this one extraordinary and rare feat. However, given the fact that this is a "Musicals", a genre, by and large, are not really "Oscar" movies. In fact, in the past 50 years, only three musicals have ever won Best Picture, with 2002's stage-y adaptation of "Chicago" being the most recent winner. However, this year's awards season could see the return of the musical in a big way, as La La Land is making a big splash at this early awards season stage. Here are 10 reasons why I believe "La La Land" might win the Academy Award for "Best Picture" this year:
---
1. It Swept the Golden Globes
"La La Land" won in every category it was nominated for at the 74th Golden Globe Awards — with seven Golden Globe Award it broke the record of most wins by a film.
The Golden Globes have always been a good indicator for how the Academy will vote due to the close association it has with the Hollywood Foreign Press Association. Anyone who saw this year's Golden Globes will know that "La La Land" won an astounding seven awards, including: Best Director, Best Screenplay, Best Original Song, Best Original Score, and Best Actor, Actress, and Motion Picture – Musical or comedy.
Rarely do films win every award they are nominated for, and "La La Land" just became a part of that exclusive group.
---
2. Damien Chazelle
Often times, award groups pick favorites that they give consecutive nominations to: actors like Jack Nicholson, actresses like Meryl Streep, directors like Steven Spielberg, and so forth. This is not limited to the Oscars, as seen with the Cannes Film Festival and Nicolas Winding Refn, but the Oscars have nonetheless acquired that reputation.
The fact is Damien Chazelle is very hot in terms of bankability. His previous film, "Whiplash," was nominated for Best Picture, so his next project had already acquired a significant amount of hype prior to any production reveals. With it now having pleased critics, there is no denying that Chazelle has officially entered the realm of Hollywood royalty, and with it a greater chance at acquiring an award.
---
3. The Cast
Part of what made "La La Land" very endearing to audiences was the chemistry between its primary actors. This is the third collaboration between Gosling and Stone following 2011's "Crazy, Stupid, Love" and 2013's "Gangster Squad," and their ability to bounce off one another has only grown more natural in the three years since.
Celebrity couples have always had great success during awards season, which such famous pairs as Tracey and Hepburn, Powell and Keeler, and DiCaprio and Winslet standing out in particular.
In addition to this, both Gosling and Stone are no strangers to nominations: both have been nominated for an Oscar and both have a combined total of six entries at the Golden Globes (not including the ones they just received for "La La Land"). This reputation will significantly help the film win out over the other nominees.
---
4. The Cinematography Evokes Woody Allen
Aside from "Annie Hall," "Manhattan" is widely regarded as comedian and famed director/writer Woody Allen's best film. Telling of a TV writer going through a midlife crisis as he falls in love with his best friend's girlfriend (played by Diane Keaton), "Manhattan" was notable for being shot in black-and-white film stock due to the fact that Allen wanted to bring out what he felt was the melodramatic skid row-esque feel of the city.
Combined with the talents of legendary cinematographer Gordon Willis, "Manhattan" not only gained fame for its gorgeous nighttime city shots, but also for a particular sequence wherein Allen's and Keaton's characters walk through a planetarium.
"La La Land" Received 12 Nominations at the 2017 Critics Choice Awards.
Watching "La La Land," it is clear that both Chazelle and his own director of photography Linus Sandgren were fans of Allen, because the film evokes much of "Manhattan's" look. From the famous evening dance, to the music number "City of Stars," all the way to the silhouette waltz in the observatory. And considering how much critics love Woody Allen, Chazelle and Sandgren did not pick a bad role model for Oscar season.
---
5. It Balances Magical Realism with Reality
The term "La La Land" is more than just a catchy title for Chazelle's flick; it refers to a nickname Los Angeles, and by extension Hollywood, acquired in the late 1970s-early 1980s, taking off from the slang term for someone in a dreamy mindset.
This state of consciousness was more than likely conceived as a reference to aspiring actors, filmmakers, and writers that moved to L.A. in an attempt to become successful. While "La La Land" had its fair share of fantasy elements as the two protagonists fell in love, it was not oblivious to the reality many actors in Hollywood face: disruptive auditions, money problems, waiting for callbacks, existential crises, heartbreak, anxiety over selling-out, and many more. Chazelle's smart script kept both elements in mind.
---
6. It Harkens back to Old Hollywood
In their acceptance speeches, both Stone and Chazelle thanked the producers of "La La Land" for taking a risk by investing in this film. Chazelle in particular noted that it took six years for production to start rolling.
It is very true that musicals are not as common as they were during the Golden Age of Hollywood. That is not to say that they are extinct as we still get a bombastic feature every other year or so. But what made "La La Land" stand out from even that limited crowd was its throwbacks to classic Hollywood musicals.
It took the lavish costumes from "42nd Street", the over-the-top expensive song numbers of "Yankee Doodle Dandy", and the well-choreographed dance numbers from the best of Rogers and Astaire, to a create a nostalgic experience that was just modernized enough to not alienate modern-day crowds.
In addition to this, it is worth noting that two other extravagant musicals, "Moulin Rouge!" and "Chicago," took home Oscar gold (the latter Best Picture).
---
7. The Music
Music may seem like an odd category to add as a reason for "La La Land" winning Best Picture given that the Oscars are not the Grammies or any other music-based awards show, but tying into the fact that musicals have always been well-received by the film critics' community is something larger: the filmgoing experience.
The best movies almost always have excellent scores to accompany them as sound plays an integral part in cementing the experience of watching something. This is why many composers like John Williams and Hans Zimmer have acquired fame in their own right, because audiences have caught onto the fact that their music is as iconic as the movie it played alongside.
And this is what gives "La La Land" an edge over the other predicted nominees. Films like "Moonlight" and "Manchester by the Sea" are acclaimed for their storytelling, but "La La Land" is the only nominee that has that factor in addition to being revered for its songs. Musicals live and die by their soundtrack, and "La La Land" luckily fell under the former.
---
8. It's a Love Story
Let's face it, people are suckers for love stories, and the Academy is no different.
"Gone with the Wind" stands as the hallmark of this, but many others, in particular romantic musicals, have followed suit including: "Gigi", "The Apartment", "My Fair Lady", "The Sound of Music", "Annie Hall", and the controversial "Out of Africa."
This is not meant to ignore the bastion of other genres that have won Best Picture, but combined with everything else it is not hard to see that the odds lie in "La La Land's" favor.
---
9. It's Relatable to Members of the Academy
Hollywood has gained an unfortunate reputation for being filled with elitists that promote favoritism and nepotism amongst their ranks, and while that is true in several cases, the truth is a lot of aspiring actors and directors invest years of their life drifting between pointless gigs and jobs before they land that one big role.
"La La Land's" script, while funny at times, was at its core the tale of two people trying to break into the industry despite many obstacles in their path. It was very relatable to any actor who had gone through a similar process, and likewise the Academy is made up of a lot of those talented individuals. This is one aspect "La La Land" has that the other presumptive nominees do not.
---
10. It Has No Political BullSh*t Behind It
The Academy has gained controversy in the past for either ignoring more politically-charged movies, or snubbing them in the actual ceremony. "Do the Right Thing," "Brokeback Mountain," "Fruitvale Station," "Beasts of No Nation," and "Nightcrawler" standout as prominent examples.
The sad thing to keep in mind is that a lot of the other potential selections for the Best Picture category have some degree of baggage attached to them. "Moonlight" deals with tense subjects like drug abuse, homophobia, and racism; "Hacksaw Ridge" was directed by Mel Gibson, who continues to remain a subject of scrutiny in Hollywood; "Manchester by the Sea" follows suicide, depression, and abandonment in a small town, and so forth.
To clarify, this is not meant to be a jab against any of those motion pictures, all of which were phenomenal and equally-deserving of the golden trophy. But it is worth keeping in mind the general trend of the Oscars based on objective analyses their past voting behavior.
---
Chances are if (and only if), both "La La Land" or "Moonlight" fail to win the "Best Picture", Mel Gibson's "Hacksaw Ridge" will.
---
---
**********
Author Bio:  Asif Ahsan Khan is a weird fellow. He eats, sleeps, drinks and lives the entertainment industry, with pretty useful insights into film, television, and fashion for starters. Despite growing up in the 21st century's era of modernization, he prefers many retro era ideas over the current trends found in many of today's media. Personally he's an introvert who loves reading as much as sleeping… and dreaming.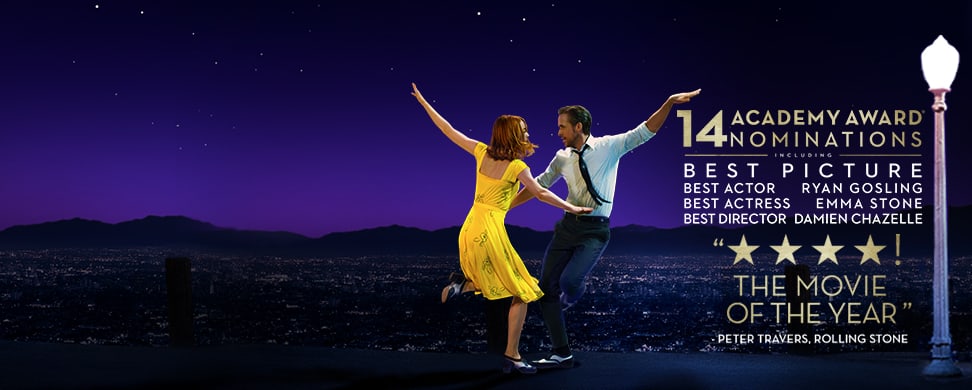 © 2017 Asif Ahsan Khan. ® All Rights Reserved.