'Symphony of Violence' – Chapter I – II
---
The Plot: John Wick (2014)
"He's not the Boogeyman. He's who you send to kill the f*cking Boogeyman."
John Wick is smooth, proficiently made…and brutal. Exceptionally. (Spoiler Alert!)
The plot is basic. Resigned super hit-man/master John Wick (Keanu Reeves) is lamenting the demise of his significant other, discovers brief salvation in a puppy left as her last demonstration of adoration to him. Organised crimelords, otherwise known as Russian Mafia, beats him up, slaughters puppy and takes his auto, a 1969 Mach 1 Ford Mustang.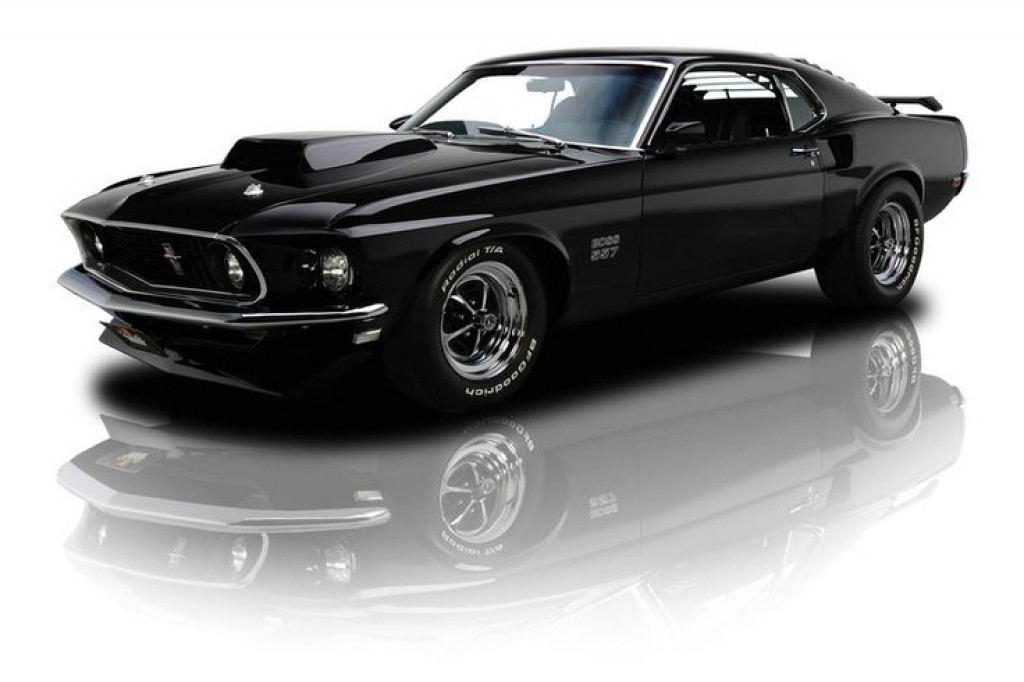 John Wick regains his strength, digs out his arsenal, comes out of retirement and unleashes hell upon them. In a classic folklore extravaganza, he slaughters every wrongdoer and their families— siblings, sons and cousins. Even companions, bodyguards and partners don't escape his wrath. In the long run, he executes many, infrequently great folks fly up to spare John Wick from practically unavoidable passing. Great folks slaughter all the more awful folks. Terrible folks murder the great folks.
"John is a man of focus, commitment, sheer will… I once saw him kill three men in a bar… with a pencil, with a f*cking Pencil!" — Viggo Tarasov.
Let us start with the question who is John Wick. John Wick is a retired hitman who is better known to the underworld as "the person you send to kill the boogeyman." This statement alone should send chills to the spines of even the bravest men as the boogeyman is known in popular culture as a non-embodiment of terror (this is why it is used as a form of scare tactic for misbehaving children)
John Wick, an ex-hitman who is better known to the underworld as the person you send to kill the boogeyman. This statement alone should send chills to the spines of every men as the boogeyman is known in popular culture as a non-embodiment of terror.  John Wick — the hit action thriller film of 2014 shocked a great deal of motion picture goers with it's stunning visual elements, unique cinematography and fight sequence.
John Wick left his profession since he found love (yeah, love has a tendency to do that). Unfortunately, his wife died of a disease not disclosed in the film. His wife did leave him something behind to keep him company – a dog.
Sadly, that too was taken away from him.
The grief from the loss of his wife and the unnecessary killing of his dog (plus his car was stolen away from him) forced John out of retirement to pursue vengeance against his evildoers. It is safe to assume that Wick's goal of retribution wouldn't end well for those poorly mannered thugs that attacked him, violated his home, and killed his dog (yes folks, in other culture, taking away the life of a pet is enough to get that person killed)
"John will come for you, and you will do nothing because you can do nothing…" — Viggo Tarasov.
The plot is actually more simple than you can imagine. Sure, it's about revenge, but it's not that complicated like any other redeem-retribution themed flicks. It's rather stupid you can say.
"It's just a f*cking dog… It's just a f*cking car…!" — Viggo Tarasov.
As a preemptive strike, knowing John would come for his son, Viggo sends a group to attack John in his home. Of course, this time John is ready, and the act only serves to escalate this little war. Of course, from there on its standard revenge film fare. Although the execution of it is much better than any I've seen in quite some time.
John was the best in his field. When he decided to go back to work, he brought with him single-mindedness, will, and above all, anger. These people killed the last thing in the world he had to care about, so he had nothing more to lose. What follows in the movie is carnage, blood, guts, and violence. It is all done in such a way that not for one second do you lose sympathy or empathy for John Wick. He is a desperate man on a desperate mission, and he is determined to get vengeance for the death dealt with him.
This movie doesn't have the special effects of The Matrix or the love Story of Sweet November but in all ways that matter, this movie is just as worth a watch as any great action movie or any of Keanu's other movies.
Michael Nyqvist excels as Viggo, especially in building up and selling the mystique of John Wick. There is also some decent world building here as everywhere John goes he meets other mobsters and assassins. In particular, there's a hotel he visits that is a safe haven for assassins where it's agreed that no one will conduct business on the premises, and everyone knows everyone. When John visits the bar everyone recognises him and asks if he's coming out of retirement. This brotherhood of villains even has their own currency in the form of gold coins that resemble old doubloons. And there is even a cleaning service, known to these killers, that specialises in the cleanup and disposal of dead bodies after a hit. It all adds layers to the world these characters inhabit.
The film has some unique occupants from an interesting, somewhat camp black market in which savvy splitting funeral directors touch base to clean wrongdoing scenes in return for typical gold coin, and lawbreakers, who generally would be out murdering each other, move the night away at the Continental, an inn and club assigned impartial ground, under the kid glove of smooth proprietor and authority Winston (Ian McShane).
There are ladies in this film but…blink and you'll miss them. The special case is Adrianne Palicki, who turns up as a to some degree unsurprising delightful however savage female professional killer. In another film – Nikita, say – she might have ruled. But this is not her story, so obviously, she isn't exactly as sufficiently lethal as the Wicked Boogeyman killer.
Generally, it's not before long that the continued killing gets somewhat dull, in any case, right? But not in this neo-noir. Wick puts down a larger number of mobsters than Liam Neeson takes out in the sum of Taken: around nine shot, two cut, one choked in one scene. Furthermore, that truly is quite recently the start. And yet you only keep getting more excited to see what happens next.
In any case, there is mind in this film, particularly in the main half: generally in the sharp short replies by driving characters. Additionally in the dreamlike detail: the assistant at the Continental ringing to affably illuminate Wick of grievances about the clamour from his room (he has quite recently repressed an especially fiery hit lady).
There are great, keen exhibitions from William Dafoe (hitman and companion of Wick), Michael Nyqvist (Russian Godfather) and the previously mentioned Ian McShane, and in addition an athletic execution from Reeves himself.
It is engaging, in approximately the same way that a shoot-em-up arcade game is engaging – and displays roughly the same level of emotional intelligence. The violence is the disconcertingly comic book, and I was, throughout, more than slightly perturbed by the moral compass that appeared to equate the death of a puppy, albeit a puppy loaded with such emotional baggage, with the ensuing slaughter.
It is obvious that the movie was named after the main character. Keanu Reeves plays a perfect role of John Wick, perfectly. The way he portrayed the character tandem with an awesome original story and great supporting casts was enough for the film to earn more than twice of its production budget – on top of this, the movie received universal acclaim from critics (some say that there is even a cult following has formed after the film) and audience. Keanu Reeves impacts in a full-throttle activity film that turns the traditions of the class to invigorating impact. Overall, John Wick (2014) is slick, efficiently made…and violent. Very.
---
---
John Wick (2014) – Official Trailer
---
Cast of John Wick (2014)
| | | |
| --- | --- | --- |
| Keanu Reeves | John Wick | An ex-hitman who returns to the underworld he fought so hard to leave behind. |
| Michael Nyqvist | Viggo Tarasov | The head of the Tarasov family and an enterprising businessman with questionable roots. |
| Alfie Allen | Iosef Tarasov | The arrogant, entitled and punkish son of Viggo Tarasov. |
| Adrianne Palicki | Ms. Perkins | A distinguished female contract killer in the world of assassins, and a former acquaintance of John. |
| Bridget Moynahan | Helen Wick | The beautiful wife of John Wick. |
| Dean Winters | Avi | Viggo's right hand, the second in command and has been Viggo's lawyer for many years. |
| Ian McShane | Winston | The enigmatic owner of the Continental Hotel. |
| John Leguizamo | Aurelio | The proud business owner of Aurelio's Garage, a high-end chop shop. |
| Willem Dafoe | Marcus | A member of the old guard of assassins who is battle hardened, reliable and amongst the elite. |
That Fu*king Nobody Is… John Wick
---
Conventions of the Genre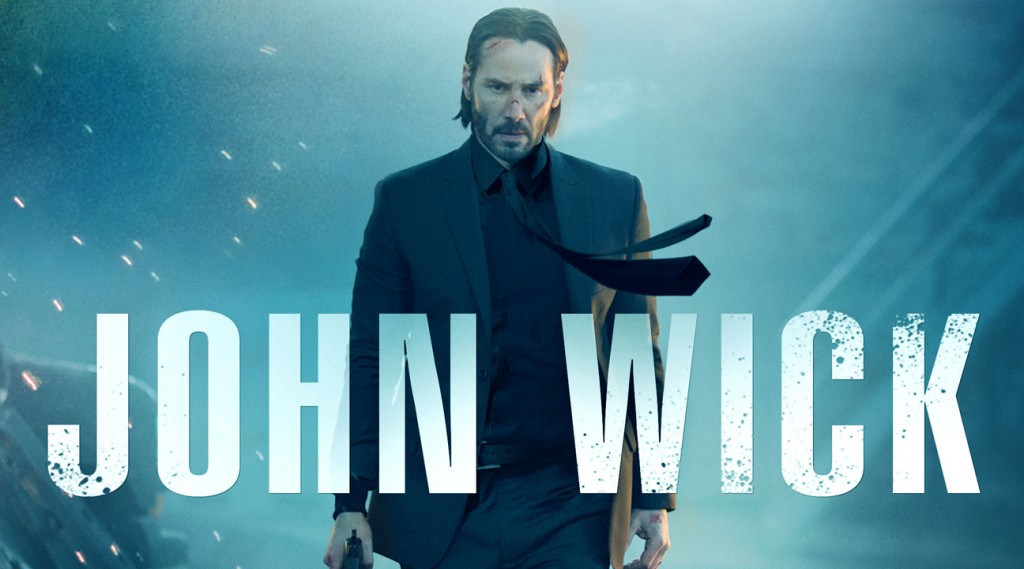 One faces a dilemma in reviewing movies like John Wick (and there are so many movies like John Wick that you could spend the rest of your remaining earthly days scrolling through Netflix's Action/Adventure suggestion queue and never watch half). Fortunately, John Wick is not your regular action flick. There's the argument that every film deserves to be examined for artistic merit and even rancid pieces of board offal like John Wick which critics are, for some inexplicable reason, lauding; thus warning the general public away – a sort of bio-hazard sticker for the Blu-ray case. On the other hand, there's the argument that the more attention we pay to films this bad may encourage "filmmakers" to make more. Sort of like why they don't show fans who run onto the field at professional sporting events on the televised broadcast.
When I went to see this movie, I did expect an entertaining action thriller. What I did not expect from this assassin filled crime drama was a subtext that delved into what happens when the young and old clash against each other. On one side, the older generation of mercenaries respects rules and traditions, while on the other side, the new mercenaries spit on them. On visual motifs, the movie has the older crowd wearing classic suits and relaxing in retro clubs. The newer crowd wore modern clothing and parties in clubs full of techno music.
John Wick, however, stands above these conflicts.
At the beginning of the film, I saw a thick coffee table book named "Álvaro Siza" in Wick's house. When I came home, I looked up the name, only to find an architect I never heard of. I do find it interesting that while the movie surrounds itself with modern art (I think I spotted a Toulouse-Lautrec in the Mob king's house, but I'm not sure), retro clubs, turn of the century architecture (Addendum: Some searching led me to people writing that it's two buildings plus some histories behind each one) Orthodox cathedrals, Russian folklore, and classically influenced architecture, the crew members added a Contemporary Portuguese architect, a man whose style differs completely from the references I listed.
Using the book, the cinematographer (who did wonderfully by the way) foreshadows that Wick, while he lived in this criminal underworld, stood out in a big way.
"What happened, John? We were professionals, civilised," grumbles a Russian mobster toward the end of John Wick, an underworld fantasy that grafts crisp action on to Rian Johnson-mosque world-building, producing one of the more fully realised shoot-'em-up flicks in recent memory. Co-directed by veteran stuntmen David Leitch and Chad Stahelski, Wick reconfigures the badass, laconic cool of crime and action movies past to create a colourful, remarkably self-contained vision of a world made of dominos falling into disorder.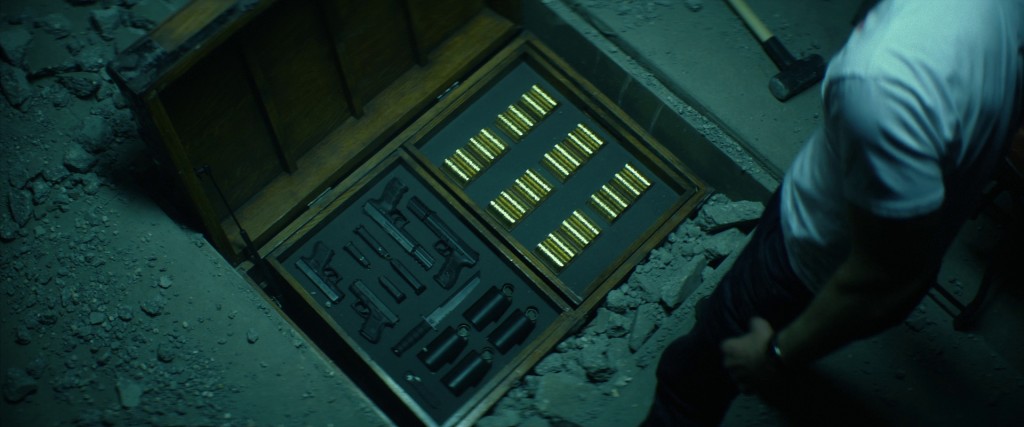 Viewers take it for granted that most action movies unfold in a parallel reality of shoot-outs and fiery car chases, but Wick's script—by Derek Kolstad, who wrote the solid, no-frills, direct-to-video The Package—distinguishes itself by carefully defining the boundaries of its universe, in which criminals have their own currency (gold bullion, naturally) and Manhattan is home to boutique hotels that cater exclusively to hitmen. This is an underground culture of members-only nightclubs and service entrances, with no morals, but plenty of rules, a bit like the Wayfarer-wearing bloodsucker societies of vampire fiction.
"Nothing personal; it's strictly business," goes the old crime movie cliché, which Wick pushes to the edge of absurdity. Here, the eponymous ex-hitman (Keanu Reeves, perfectly cast as a blank slate) sets out to take down a whole crime syndicate because the big boss' bratty son killed his dog—a violation of the terms of Wick's exit deal. The cast is thick with ringers—Willem Dafoe, Ian McShane, John Leguizamo, Lance Reddick, Clarke Peters—who look good in tailored suits and trench coats; each puts his own memorable spin on the archetype of the natty professional crook.
Reeves went through excessive training in preparation of this role (as usual)
Unsurprisingly, Jean-Pierre Melville is invoked through the name of the nightclub that provides the backdrop for one of the movie's major set-pieces: The Red Circle. (Another important referent: the clean, white linework of Portuguese architect Álvaro Siza Vieira, subject of a book Wick owns.) It's all completely artificial and deliberately vague, full of tactful coded lingo ("reservations" for body disposal, for instance) and comic juxtapositions of the violent and the urbane, like the zippered garment bag in which Wick transports his bulletproof vest.
Leitch and Stahelski's staging of the movie's action scenes converts this abstract cool into kinetic energy, combining point-blank gunfire with acrobatic dodges, rolls, and jabs. Like Reeves' own directorial debut, the martial arts flick Man Of Tai Chi, Wick is in part a showcase for practical stunt work, albeit one made with a bit more flash. Silhouettes—a cop seen through a door, a goon through opaque glass—are a motif, transforming characters into backlit shapes.
Michael Mann's Collateral comes to mind, especially during the Red Circle sequence, though Leitch and Stahelski favour a less impressionistic style, using clean, wide compositions and pivoting camera movements to emphasise the finesse of their performers. The Red Circle Bar is a clear allusion to one of the main influences for this film: Le Cercle Rouge (1970). Their use of Kaleida's sparse, slinky "Think"—one of the most effective and eccentric soundtrack choices in a recent action movie—underscores the sense that what the viewer is watching is essentially a very loud and bloody dance piece.
Ultimately, when it comes to modern action films, it seems that 2011's The Raid and 2014's John Wick both provide the perfect double act to show off just what the genre is capable of. Both beautifully choreographed and viscerally edited, these movies can be seen as distillations of every essential aspect of the action genre filtered down to its core ingredients. If you're looking for an action film that bursts with passion and skill then there's simply nothing on the market as interesting, as exhilarating, or as brutal as John Wick.
John Wick (2014) | The Red Circle Club Scene
Elegance, Neon and Sophistication: The Art of Violence is Cinematography of "John Wick"
In a realistic domain where The Expendables and The Hunger Games are viewed as the apex of the action class, John Wick gives a certain and straight to the point indication of what action movies should resemble. Maintaining a strategic distance from the pratfalls of present day action flicks, John Wick makes choreographing violence in an instinctive an hour and a half of unadulterated adrenaline appear to be easy.
It is a flawless marriage of craftsmanship and experience. Keanu Reeves, fit, trim and 50, featuring in an activity to start with, the story second motion picture that years prior would have thumped them dead at the drive-in. John Wick is a smooth, propulsive and strange wrongdoing picture that steps like a programmed automatic weapon and has the same amount of nuance. In any case, its certainty and élan permit the story to take surrealist turns. With tranquil, moderate blazing elegance by Keanu Reeves in what's being charged as a rebound for the now post The Matrix performing artist, is both.
Toward the begin of the account, the visuals could be best portrayed as coldly productive. Executive Of Photography Jonathan Sela indicating the restriction in both his camera work and lighting to paint the group of onlookers a blue-conditioned photo of Wick's life toward the begin of the account. This stylish is fleeting as Wick is shaken from his pain to set out on a journey for requital. After a short time, he retakes the mantle of his previous life, heading firearms blasting once more into the world he was prepared to overlook, one that makes "John Wick" so engaging. A place apparently cut out of the haziness of the black market, it has the sentiment genuinely existing separated from ordinary society. Like any great noir Wick's reality is one populated by out and out obnoxious individuals working in the shadows, however, chiefs Chad Stahelski and David Leitch add another layer to the procedures by presenting a gathering of professional killers who appear to met out a fierce type of intervention between warring criminal groups.
Despite the fact that the possibility of a "standing" of professional killers is not so much new it is still a fascinating reason and one that is given further legs by executive's decisions with respect to mise en scène. While the vast majority of my posts have constantly revolved vigorously around a film's lighting and camera work on account of "John Wick" it's vital to talk about exactly how basic a part creation configuration plays in a Director Of Photography's capacity to convey striking pictures. Just like the case with most movies, it's the ever essential joint effort between the camera and lighting offices and the Production Designer that can really offer a Director's vision.
It's, however, the generation plan that the group of onlookers gets further looks of the social chain of importance the movie producers have built up. Despite the fact that as yet involving its place in the profundities of criminal society, the universe of "John Wick" is frequently spoken to as being one of wealth, wearing the trappings of an indistinguishable dull style from its characters. Wick and his partners are the "elites", individuals from a sort of curved one-percent who exist both in support of and separated from the hoodlums they are utilised by. No place is this more clear than while considering the scenes in the Continental Hotel, a five-star foundation intended to serve as an unbiased site where tired professional killers can exist off the clock without dread of responses. Diminish, to some degree delicate lighting washes over these scenes, hanging the upscale insides in unpretentious yet satisfying shines that break both Wick and the crowd into a misguided feeling that all is well and good.
As the activity lifts move down with Wick keeping on cutting a bleeding swath his work takes him to a notable nightclub, top of the line yet no less seamy, its dull corners and woods like move floor rendered inconspicuous pink, blue, and green neon. Scenes like this are genuinely typical in silver screen, yet once more the movie producers push through the prosaism, depending on their utilisation of activity and hyper-stylization to keep the group of onlookers on the ride. The whole succession is further expanded by the creation's decision to film in anamorphic, its more sweeping edge giving the visuals a significantly more epic quality.
Of course, by the film's end, there are treacheries and counter double-crossings, embellished with more blood-splashed commotion. The film works so well because, when it comes down to it, John Wick is everything an action film needs to be. Brutal, exhilarating and pulsing along at a blistering pace, John Wick comes to life while you're watching it, always throwing something your way that will make your laugh, cry or even squirm in your seat. Whether it's photographing a confined melee or an expansive shootout, every frame in the picture feels deliberate and purposeful in emphasising the explosive on-screen violence. But perhaps most importantly, with its colourful aesthetic and sharp sense of humour, John Wick bursts with a personality and warmth that's lost in so many mechanical and robotic modern action films.
The difference between having a stuntman over an actual actor perform the fights and falls in movies may seem like a negligible difference on paper, but the sheer amount of immersion that's gained by seeing the real actor performing real physical stunts on screen is absolutely imperative when it comes to the action genre. A veteran of these kinds of movies, Keanu Reeves' dedication to the stunt work and choreography required to sell a film like this is in a league of its own, and without an actor as committed to the role as much as Reeves' is here, the entire film would have lost a great deal of its violent charm.
In an era of obnoxious and disorientating shaky cam work, John Wick instead opts to keep the camera focused directly on the action. Not only does a straightforward and minimal shooting style keep a sense of coherence from shot to shot and beat to beat, but the long takes and lack of cutting keep the action following in a natural and progressive manner. Unlike other action films, there's a sense of progression and escalation in John Wick that's executed superbly by its simple camera work; giving the audience a large sense of special awareness, the film not only keeps us engrossed in the action, but the minimalist technique embodies every cut and close-up with a sense of purpose and meaning that wordlessly and brilliantly communicates the underlying meaning and thematics of each scene.
However John Wick's cinematography isn't simply impressive because of its sophisticated combat, but rather the entire film boasts a unique and inspired thematic aesthetic. Whether it's vibrant and pulsating nightclubs and run-down warehouses, John Wick always manages to keep its scenes visually interesting by never repeating the same thing twice. When your film is basically 90 minutes of headshots and breaking bones, there's a good chance you could bore the audience very quickly if you're not careful, but John Wick keeps every scene so stylistically interesting that you won't find yourself checking your phone even once during its runtime. By boasting such gorgeous and inspired cinematography, graphic violence and brutal takedowns have never looked so picturesque.
Likewise, the invigorating action would be meaningless if there wasn't any kind of emotional investment in the movie, but thankfully John Wick does enough to keep each scene fresh and engaging with an emotional core that ties each scene nicely together. While the plot is simple, the movie manages to communicate much of its larger ideas and world-building through simple images and storytelling techniques. Although the minimalist style of both the characters and settings could have made for a samey or bland experience, John Wick, fortunately, pulls off this risky visual style by creating distinct and memorable combat arenas. Even Wick himself, played by the towering Keanu, dressed all in black with long black hair and beard, is shot in such a way that renders his image as distinct and as memorable as any action movie icon before him.
---
Crew of John Wick (2014)
(click column header to sort results)
| | | | | |
| --- | --- | --- | --- | --- |
| Chad Stahelski | Basil Iwanyk | Derek Kolstad | Jonathan Sela | Tyler Bates |
| David Leitch (uncredited) | David Leitch | | | Joel J. Richard |
| | Eva Longoria | | | |
| | Michael Witherill | | | |
| | James McTeigue | | | |
Kill Count: 76 (84) – Body Count: 119.
Key Certainties
John Wick is almost the ideal activity flick, with mind blowing pacing, beautiful activity, and a reprisal driven plot that would equal any Tarantino film. Seeing this ruthless enterprise unfurl on-screen, there are a couple covered up (and some not really covered up) and great certainties about this motion picture that you may not know..
Follow the numbers: (Left to Right) 1. Unique Fighting Styles – 2. An Even More Unique Shooting Style – 3. Keanu Reeves' Hawaiian Heritage – 4. Photographic Memory
(Follow the Image above)
Fighting Styles (Utilizing Judo): Keanu Reeves' battling style depicted in the film is an Asian military workmanship known as Judo. This battling style was made in 1882 for rivalry contenders, and underscores tosses, joint locks, and strangle holds trying to make the adversary yield. Wick's adversary later in the film, Ms Perkins (Adrianne Palicki) uses Brazilian Jiu-Jitsu.
Shooting Style (The position of the attacking rifle): The weapon taking care of the Keanu Reeves utilises as a part of this film is an exceptional strategic position called "focal hub relock" shooting. This is a shooting style created by Paul Castle for use around other people battle. This is most outstanding in the main activity scene at Wick's home, as he keeps his gun near his inside mass and the sights near his eye, while his powerless shoulder is kept pointed towards his adversary. Despite the fact that for the most part utilised with guns, it can be utilised with tasers, shotguns, and attack rifles (as appeared previously).
Hawaiian Heritage ("Fortis Fortuna Adiuvat"): In this scene, get a look at John Wick's broad tattoos over his back and arms. A standout amongst the most prominent tattoos is the Latin expression "Fortis Fortuna Adiuvat", which truly means Fortune Favours the Bold. This announcement is utilised as the aphorism for the third Battalion Marines positioned in the Marine Corps base in Kaneohe Bay, Hawaii. This could be a gesture to Keanu Reeves' Native Hawaiian legacy, and may likewise show John Wick's Marine foundation in the film. Although, "fortune favours the bold" was the motto of Alexander the Great long before the Marines ever existed. (Ahem, it's the USA).
The Red Circle Club: Amid the mind blowing Red Circle dance club battle scene, John Wick dispatches a few foes utilising his weapon aptitudes and hand-to-hand battling capacities. Regularly, a scene like this would take weeks or even months of hard preparing and practice to have the capacity to fulfil notwithstanding for a prepared warrior. Keanu Reeves, be that as it may, turned out to be the special case. All the broad battling choreography occurring on the second floor was found out and remembered in a solitary day by Reeves, all so shooting could happen.
---
John Wick (2014) Behind The Scenes: "The Assassins Code"
---
Company Credits
(click column header to sort results)
| | | |
| --- | --- | --- |
| , Thunder Road Pictures | Summit Entertainment (2014) (US) | Budget: $20,000,000 (estimated) |
| 87Eleven Productions | Warner Bros. (2015) (UK) | Opening Weekend: $14,415,922 (2,589 Screens) |
| MJW Films | Lionsgate Home Entertainment (2015) (Blu-ray/DVD) | Total Gross: $130,888,901 (worldwide) |
| DefyNite Films | Warner Home Video (2015) (UK) (DVD) | |
---
John Wick: Chapter 2 (2017)
---
The Next Chapter: The Man, The Myth, The Legend. Continues…

Let us now go to the upcoming sequel. The next movie is entitled "John Wick: Chapter 2" which is scheduled to be released on February 10, 2017.
And thus, there is now little doubting the accuracy of Wick's quote delivered early on in the first film…
"People keep asking if I'm back and I haven't really had an answer, but yeah, I'm thinking I'm back." — John Wick.
The sequel's official movie trailer is already out in YouTube and is provided below at the bottom part of this post for the one's convenience. (right after this video below)
In preparation for the role Keanu Reeves was trained by ex SF members in dual weapons and close quarters shooting. A clip of Keanu training with live ammo was released online showing him performing to a high standard with multiple weapons on a CQB range.
A significant part of the points of interest for John Wick 2 stays obscure. Be that as it may, from the trailer, one can conclude that the John Wick continuation would be to some degree more activity pressed contrasted with its ancestor. This is on account of, rather than going head to head with a solitary criminal association, John needs to manage a portion of the best professional killers around the world. As specified, the reasons why is not yet known, but rather without a doubt, it would be as invigorating as its the clench hand motion picture.
John Wick is intended to be a trilogy, this film being the second in that trilogy.
---
John Wick: Chapter I and Chapter II Official Trailers (2017)